eServiceIntelligence.com Scheduler / Lube Sticker printer support is limited to these two printer models.
282P-101110-000 - ZebraTLP2824 Lube Sticker Printer

Recommended site - http://www.barcodegiant.com/zebra/tlp2824-plus.htm

The TLP2824 Plus is a desktop printer which boasts a surprisingly compact footprint without compromising performance or value, and now features both ZPL and EPL programming languages. This 2 inch print width printer offers a multitude of user-friendly and innovative features all packed into a small but sturdy double-walled casing. With its competitive electronic platform the TLP2824 Plus delivers high quality bar code label printing at 3.5 inches per second and supports a range of options and accessories for flexible printing solutions.

DYMO® LabelWriter 450 Turbo Thermal Label Printer

Recommended site - http://www.staples.com/DYMO+LabelWriter+450+Turbo+Thermal+Label+Printer/directory_DYMO%C2%AE+LabelWriter+450+Turbo+Thermal+Label+Printer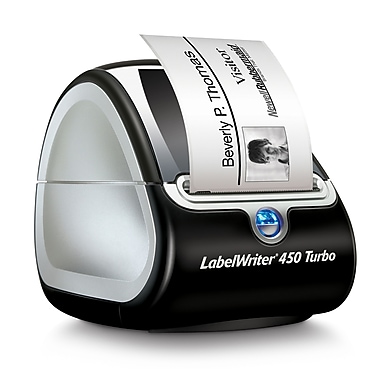 Clear Stickers For the DYMO® LabelWriter


DuraReady.com

Part number 1020DRC